Karla Dickens :: A Dickensian Sideshow
21 Nov 20 - 21 Feb 21
Gallery 1
Drawn from recent work created for the 2020 Adelaide Biennial of Australian Art and the 22nd Biennale of Sydney,
A Dickensian Sideshow
takes as its starting point the Lismore-born and worldfamous Aboriginal tightrope walker Con Colleano, known as "The Wizard of the Wire". Colleano performed to great acclaim on the European and American vaudeville circuits with Ringling Bros. and Barnum & Bailey, becoming one of the most highly paid circus performers of his time.
Working in her trademark method of collecting found objects, Lismore-based Karla Dickens has amassed what she classifies as "the memories, whispers and materials" from which these works have been constructed. The result is the creation of a multifaceted memorial for bygone sideshow, circus and boxing-tent performers of Indigenous descent to unearth underlying narratives of tender and melancholy co-existence among performers and harrowing interactions with audiences.
View a preview of the catalogue for this exhibition>
Book tickets for the book launch>
Request a price list
Listen to the recording of the Artists in Conversation with Karla Dickens and Polly Borland here>
Read the transcript for the talk here>
Virtual Artmaking Lesson with Wiradjuri Artist Karla Dickens Video>
AGNSW &

The Arts Unit (NSW Government)
This exhibition will be touring to Orange Regional Gallery in November 2021.
A Lismore Regional Gallery and Orange Regional Gallery partnership exhibition.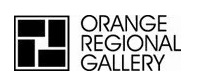 Proudly supported by GCB Scaffolding and Hire, Lismore and Dulux Trade Centre, Lismore